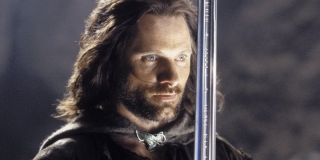 Сериал «Властелин колец», невероятно дорогой и амбициозный проект Amazon, предположительно расскажет о молодости Арагорна. Подробностей о сериале все еще мало, доподлинно известно лишь, что в него будет вложено невероятно много денег. Представители же фан-сайта TheOneRing.net выяснили, что первый сезон сериала сосредоточится на молодом Арагорне. В молодости герой не знал о своей родословной, а на момент фильмов Питера Джексона герою 87 лет, и о его жизни можно рассказать немало.
[BREAKING] We have confirmed from multiple sources that @AmazonStudios new billion-dollar #LOTR series will open its first season centered on a young Aragorn.

Let's discuss whats available and how this opens up Tolkien's Legendarium. A thread. #Tolkien
/1 pic.twitter.com/mfbkf4jyX6 — TheOneRing.net (@theoneringnet) 16 мая 2018 г.
За основу будет взята не только оригинальная трилогия Дж. Р. Р. Толкина, но и на других произведениях мастера, расширяющих вселенную. Amazon потратили немало денег только на авторские права и уже заявили 5 сезонов – по задумке, сериал должен переплюнуть «Игру престолов».
Участие Питера Джексона в работе над новым «Властелином колец» все еще находится под вопросом: Питер и его команда может заняться либо сериалом, либо новым фильмом для DC.
Смотрите THR в Instagram