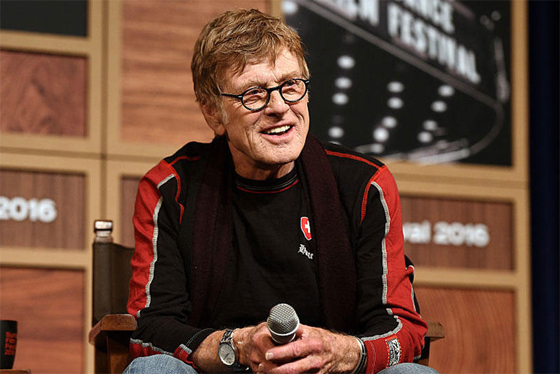 © Sundance Institute
Американский актер, режиссер и продюсер Роберт Редфорд, которому на следующей неделе исполняется 82 года, объявил о завершении актерской карьеры.
Как сообщает Entertainment Weekly, его последней актерской работой станет роль грабителя банков Форреста Такера в картине Дэвида Лоури «Старик и ружье» (The Old Man & the Gun), которая выходит в прокат в сентябре.
В то же время Редфорд не исключил, что продолжит заниматься кино в качестве режиссера.
Его актерская карьера началась в 1960 году, с тех пор Редфорд снялся в десятках фильмов, среди которых «Босиком по парку» (Barefoot in the Park, 1967), «Бутч Кэссиди и Санденс Кид» (Butch Cassidy and the Sundance Kid, 1969), «Иеремия Джонсон» (Jeremiah Johnson , 1972), «Афера» (The Sting, 1973), «Три дня Кондора» (Three Days of the Condor, 1975), «Вся президентская рать» (All the President's Men, 1976) и «Из Африки» (Out of Africa, 1985).
Режиссерский дебют Редфорда, фильм «Обыкновенные люди» (Ordinary People), принес ему в 1980 году премию «Оскар» за лучшую режиссуру. За ним последовали еще восемь фильмов, последний из них — триллер «Грязные игры» (The Company You Keep) — вышел в 2012 году.
В 1981 году Редфорд учредил американский институт независимого кино Sundance, который с 1985 года проводит в Парк-Сити (штат Юта) одноименный кинофестиваль.
В 2001 году Редфорд был награжден «Оскаром» за выдающиеся заслуги в кинематографе.