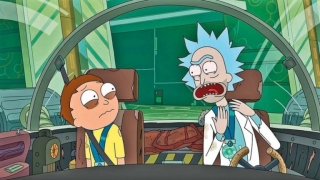 Джастин Ройланд, один из создателей «Рика и Морти», объявил в своем Твиттере, что Cartoon Network и Adult Swim продлевают сериал, причем сразу на 70 эпизодов. Если считать, что сезон длится 10 серий, то выходит, что впереди зрителей ждет еще целых семь сезонов сериала – больше, чем в два раза в сравнении с тем, что уже есть. В начале третьего сезона Рик предсказывал, что на поиски сычуаньского соуса ему потребуется девять сезонов, так что отчасти слова оказались пророческими.
More Rick and Morty coming. Looking forward to all the tweets asking where it is! #theydrawingit pic.twitter.com/KZild3B9rP — Justin Roiland (@JustinRoiland) 10 мая 2018 г.
Дэн Хармон также подтвердил начало работы над новыми эпизодами, причем в очень странной манере: в визео Ройланд и Хармон вместе принимают душ, отпуская непристойные шутки.
«Рик и Морти» - анимационный сериал о невероятных приключениях гениального ученого-социопата и его внука. На данный момент вышло три сезона и сериал неизменно пользуется популярностью у зрителей.
Читайте THR в VK