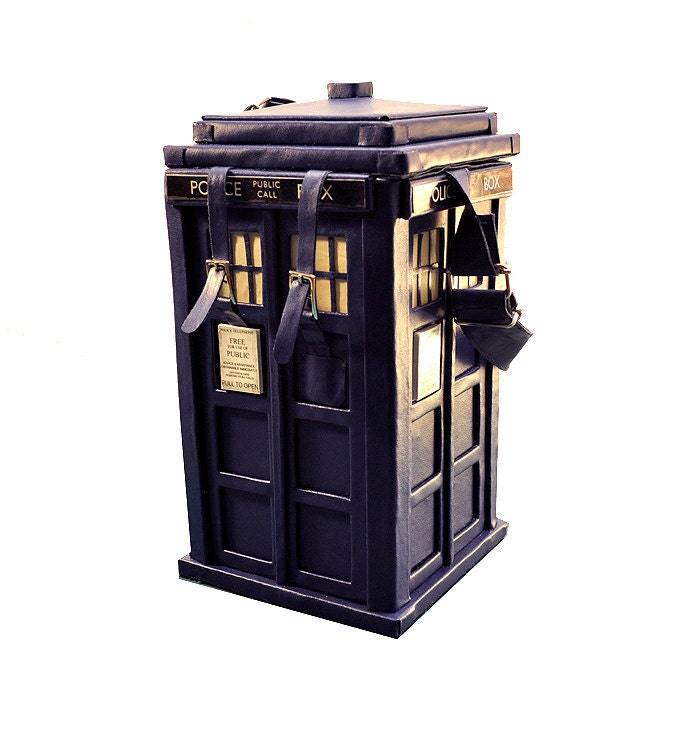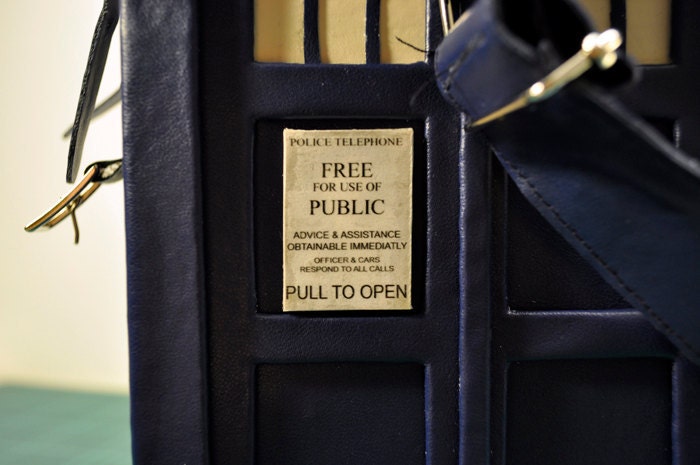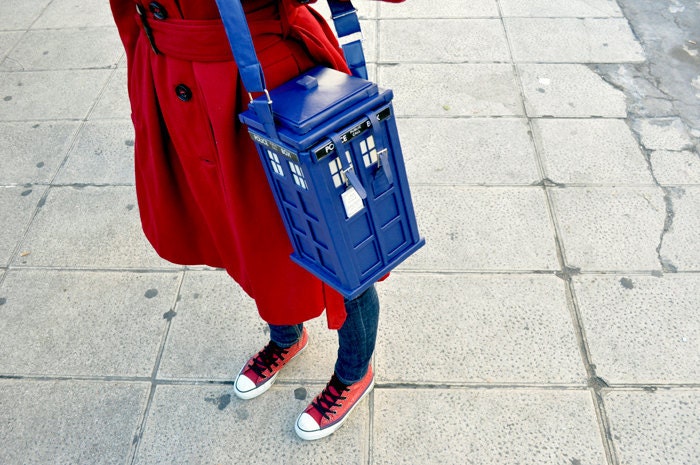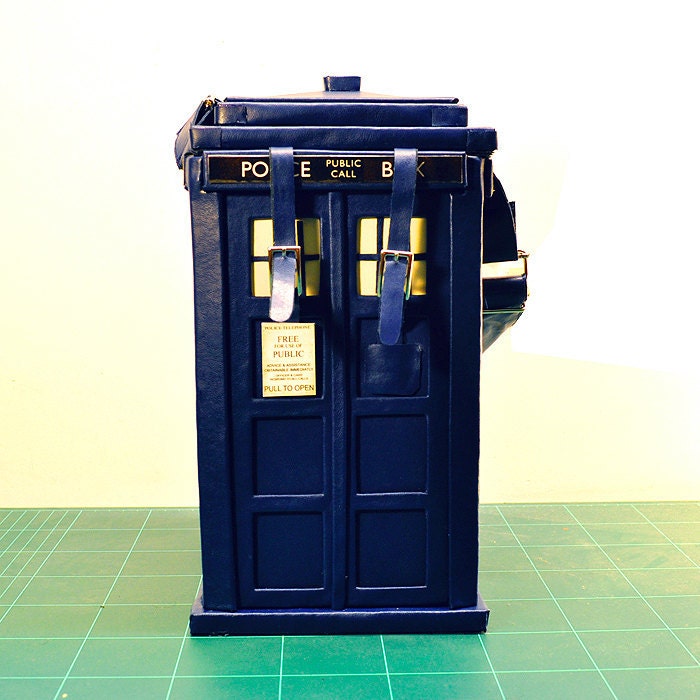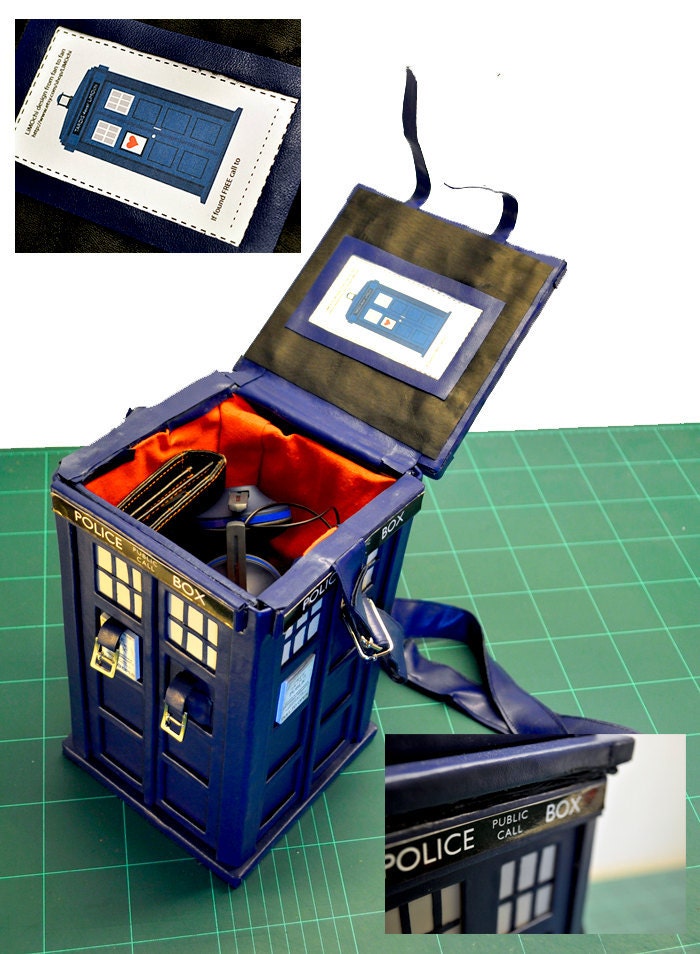 Price: USD
Materials: blue poly leather, synthetic fabric, rigid cardboard
( Not an official Doctor Who product , made by fan, to fan )
A TARDIS purse to carry with you time and space wherever you want ( and bigger on the inside! )
All Whovians and DW lovers will look great with this TARDIS handbag, made and designed by another Doctor´s fan with love and care.


High-detailed and resistant for any ocassion. Look BRILLIANT wherever you go.

I make them to order, so please, contact me before buying, because it may take a while to arrive if there are none on stock.

Measures: 28 x 16 x16 cm

In blue poly leather and rigid cardboard, rain resistant . Also some details can be custom made.
Sent in a beautiful box DW themed.

Do not hesitate in mailing in case you are interested, Mochi will answer all your questions.

ワーイ♪☆彡(ノ゚▽゚)ノ☆彡ヘ(゚▽゚ヘ)☆彡(ノ゚▽゚)ノ☆彡ワーイ♪ Thanks for looking

Gift?
Want your order sent as a gift? Just let me know in the 'notes to seller' section at check out, and I'll be more than happy to fancy up your package and leave out the invoice.

International Shipping:
If you don't see a price listed for your country, please contact me and i will supply you with a shipping quote!