Meet the chick that you've been seeing on bilboards and store fronts around the world, Joanna Halpin.
From growing up in Cornwall she has transitioned into one of the most in demand models working for Urban Outfitters, Free People, Forever 21, Nasty Gal, Missguided, ASOS, Primark and many more.
I read that you grew up in Cornwall?
Ya, I'm from Cornwall; a countryside with beaches and little towns.
How were you like as a kid growing up?
I guess pretty outdoorsy. Not necessarily a tomboy but I spent a lot of time playing outside, at the beach on school holidays and bike riding.
How would people have described you growing up?
I feel like I used to be really quiet and really shy. People probably would have described me as shy and nervous. I feel like I still am a bit now but hide it a bit better.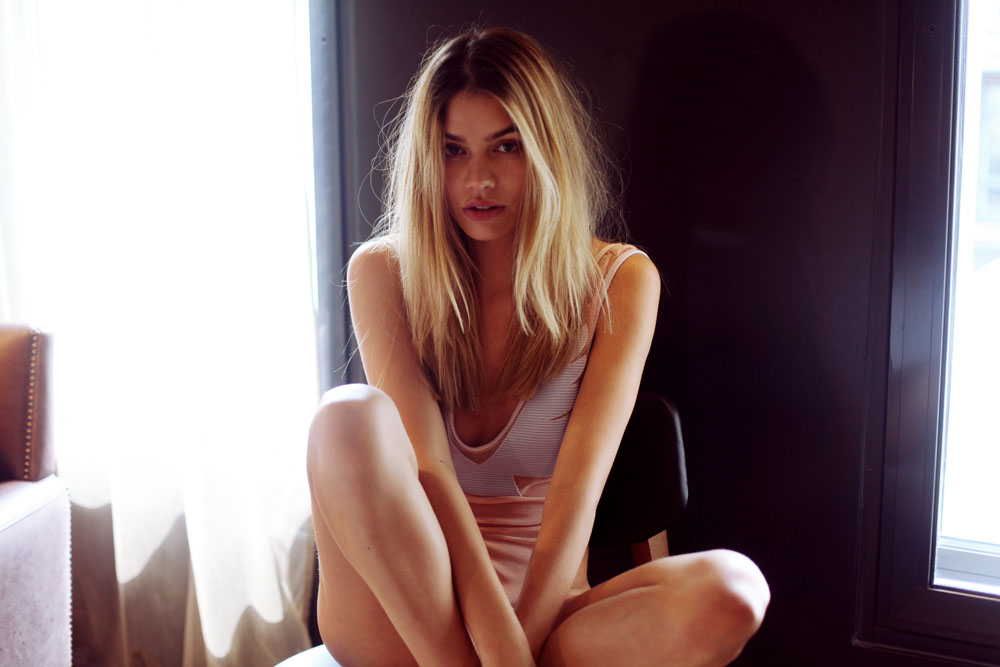 How would you describe your relationship with your sister?
She's my best friend as well as my sister. We had a few years when we were younger when we fought a lot. Mainly over clothes and things but in the last few years we have become so close.
How did initally you get interested in graphic design?
At school I just did art, then I did an art foundation year where I did photography, illustration, graphic design and textiles. I liked graphic design so I focused on that for the rest of the year. I wanted to study it so I went to university for it.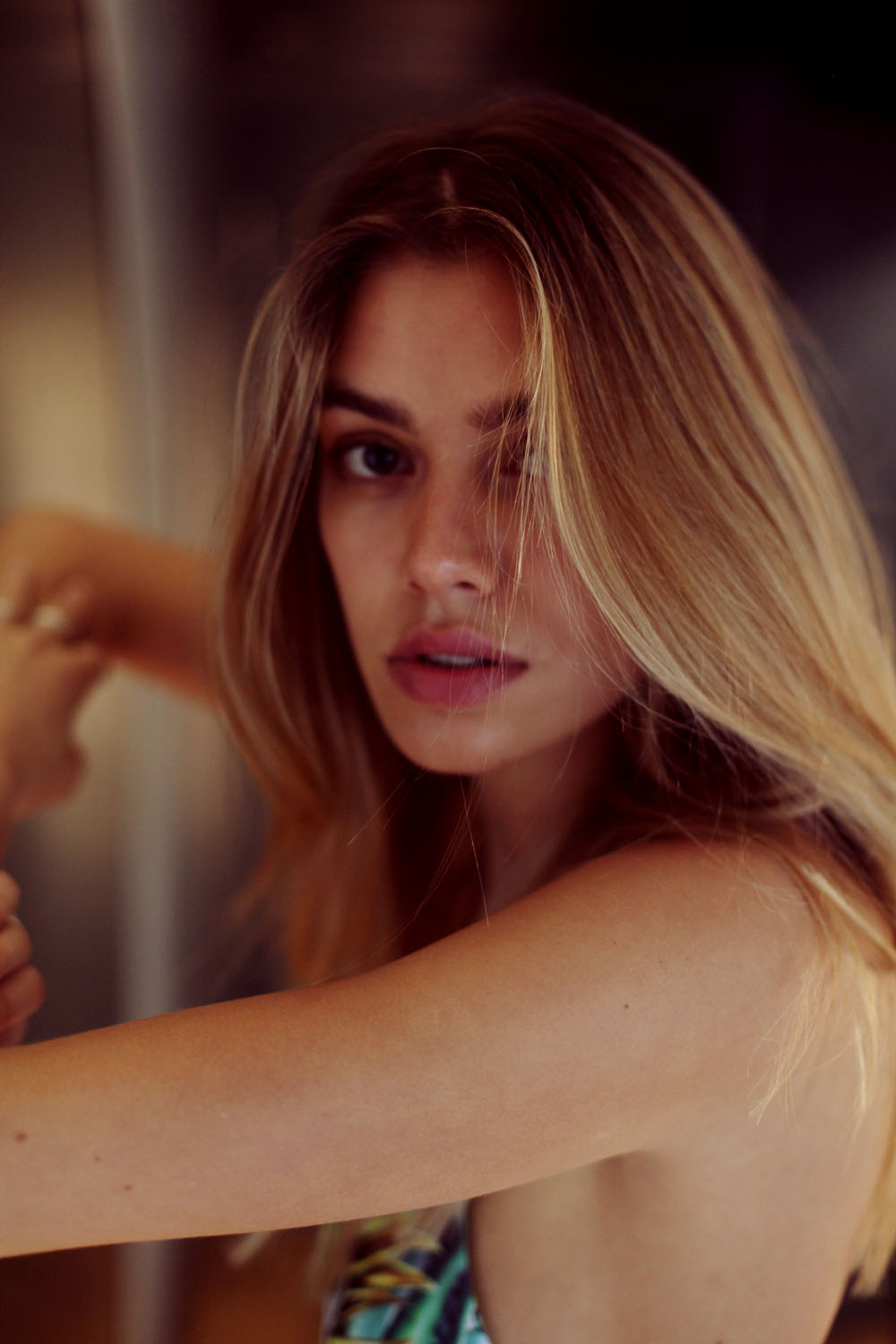 Growing up, were you always interested in art?
Ya my mom and grandma are quite artistic. I guess it's kind of in the family where we like art based subjects. My dad is the worst artist in the world though. laughs. He can't believe me, my mom and my sister are all artistic. He can´t even draw anything. laughs.
Have they been supportive of you doing modeling?
I think they thought I was a bit mad at first when I finally finished uni and was like "I'm going to be a model!" laughs. Rather than doing something with graphic design. But now that it has worked out really well they don't mind anymore.
Have you always wanted to be a model?
Ya it has kind of always been a dream and when I was in university I used to model for the photography and fashion students. So once I finished I thought about giving it a try.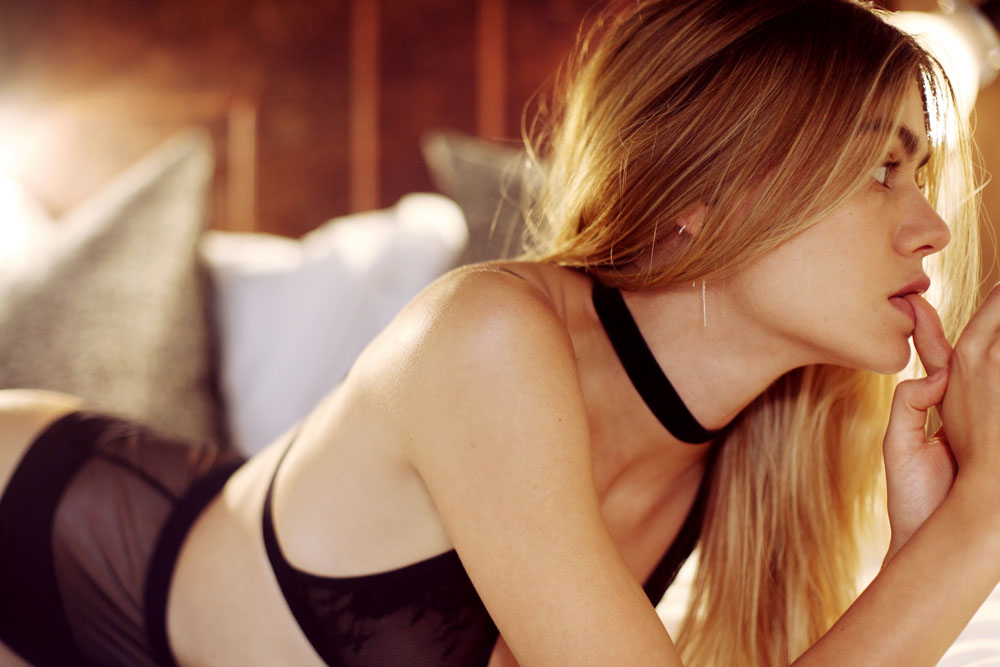 Did you think of modeling before school?
Kind of, but first I thought the industry was a bit different in terms of height and that there are not many chances for many girl next door types model jobs. Second, there's no market in Cornwall. You'd have to be in London to do it.  I guess I wasn't mature back then and didn't even consider moving to London when I was younger.
How do you think you have matured since then?
I think modeling matured me a lot. You have to travel on your own and you  a lot of rejection from castings and jobs. You have to grow up quite a lot and take everything into perspective. It has definitely changed my outlook on things and made me more appreciative of things.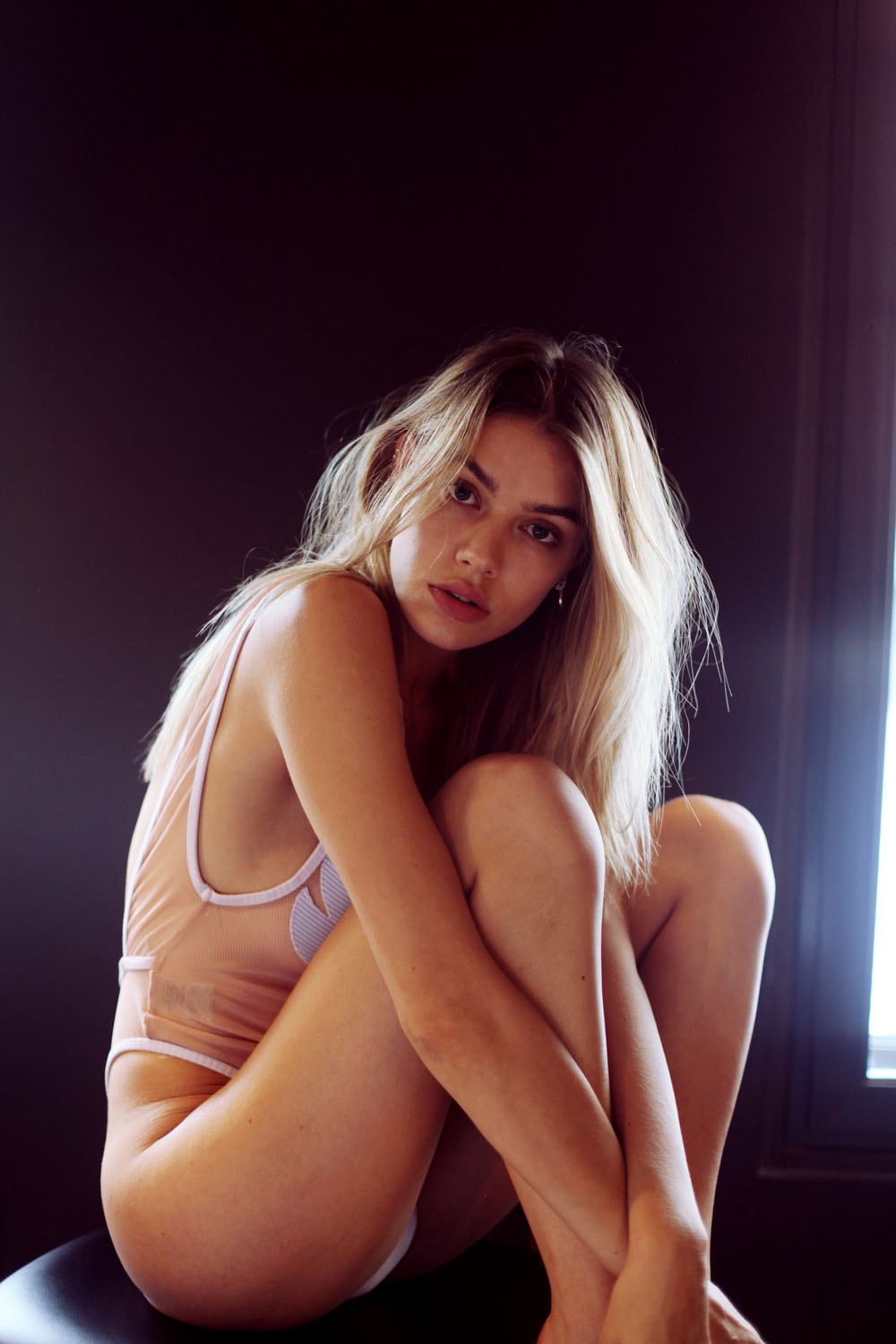 Have you had a mentor?
With my agencies I've had all my bookers. At Premier model agency they're so lovely and they always help me out when I have any questions.
Tell me about your "What She Said" blog that you do with your sister?
Me and my sister started it last summer but then she had her final year of university so we haven't really done anything in the past year.  But we have already had some great opportunities to work with some brands. Now she has finished and she's moving to London in a month so I'm really hoping we can do more things together–design based, fashion and modeling jobs. I think Premier is going to take her on also.
Other than the blog what interests do you have?
In my spare time I normally hang out with my friends or my boyfriend. I enjoy listening to music, reading and going to the movies. My main interests have been designing, interiors and lifestyle. I've mainly been working on the blog and figuring out what we want to do with it and the direction we want to have with it.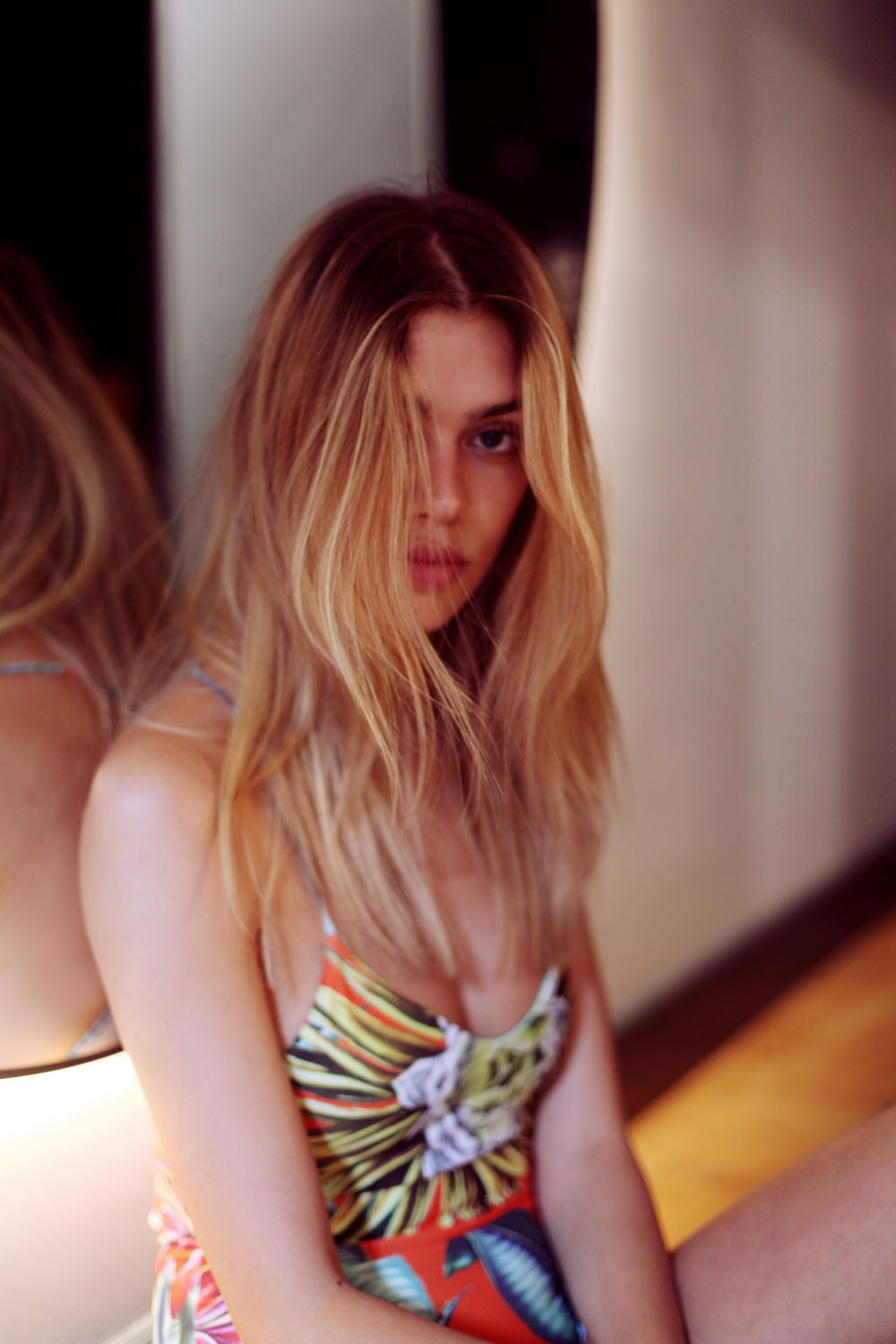 Are you planning to do any freelance graphic design work?
When I first graduated I had plans to. I had a few placements lined up then modeling took over because you never know when you're going to have castings or jobs.
I actually found your Cargo Collective. I was digging through and your work is really amazing!
Laughs. Oh thank you! Ya I think my work is still up on Cargo Collective. I haven't looked at it in so long!
Laughs. Ya I was pretty sure you didn't remember this account because it's from a while ago but great work!
Thank you so much!
Do you have goals for modeling?
Not really. I'm just grateful for the opportunity and enjoy it so much. I'm just going to carry on doing it for as long as I can. I guess you never know when it's going to stop. It's great when you get jobs you can travel with, work with photographers you've always wanted to work with or a brand that you aspire to work with. I always want to try to do better with getting better jobs but I'm really happy with how things are going right now. I hope the blog brings more diversity to work with brands in a different way, like Joanna and Sarah, rather than just anonymous models.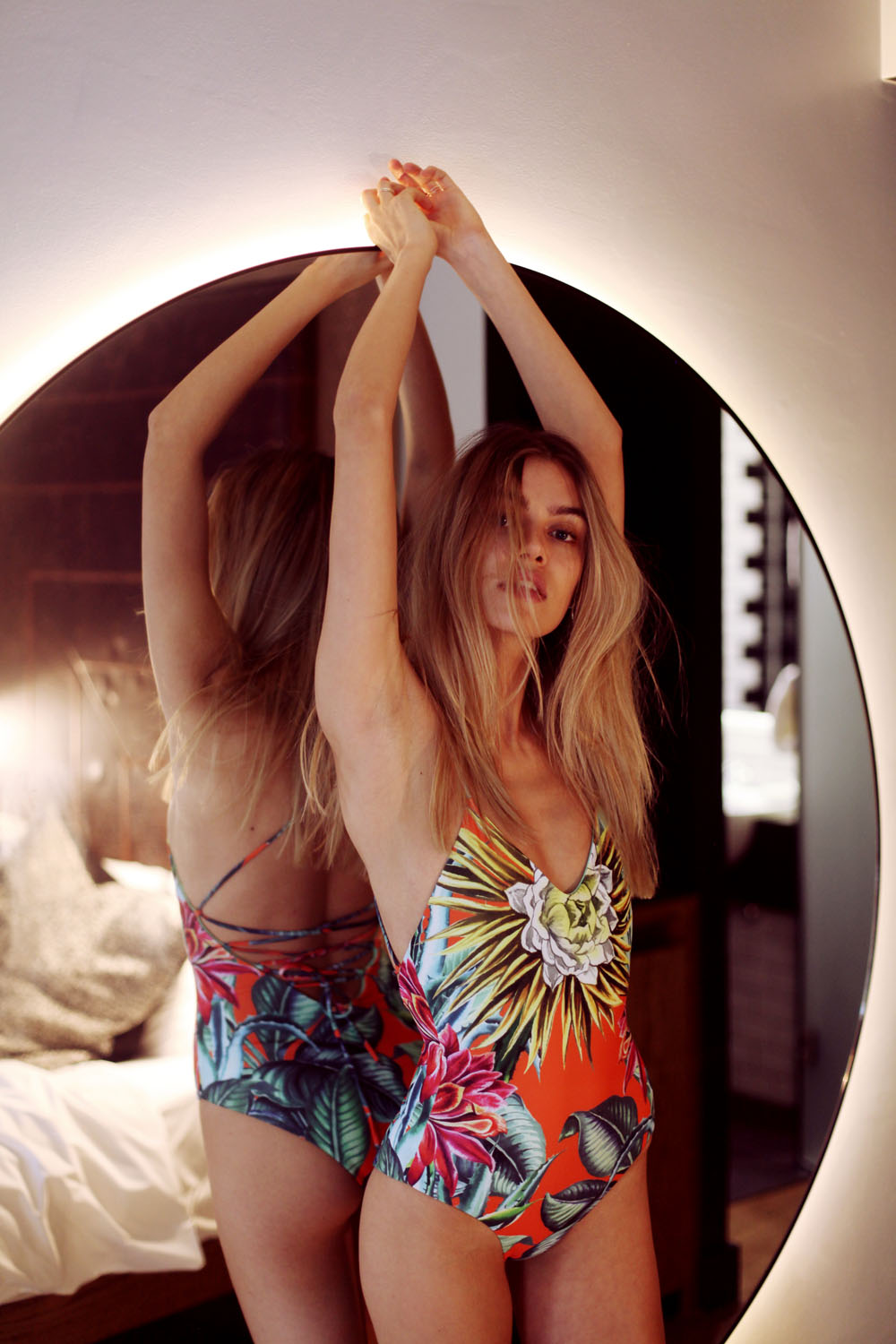 What inspired your Instagram's aesthetic? It's different to a lot of other model's Instagrams. Yours is more design orientated.
I follow lifestyle Instagrams or people that look like they have these wonderful beautiful lives…not just photos of themselves. I saw a few I liked and was like 'oh, I want to do that'. Now it's just how I do my feed.
Tell me about your boyfriend. Did you meet him in London?
No, he's from Cornwall too. We actually went to school together. We were just friends for years and years and years. We've been together for five years now. He's a therapist; he studied psychology. He's the clever one. laughs.
What do you want to be remembered for?
Oh god, I don't know, that's such a hard question! I kind of like to be remembered for being me in the sense that I am recognized for my style and not really change for anything or anybody. Sarah too, we don't accept gifting if it doesn't suit us. That's something we try to keep in tact– to be true to ourselves. I'd like to be remembered for that and people notice that.
What does true love mean to you?
True love? Oh god! I don't know it's so cheesy…like you love them even though you have a really bad argument, stuff's hard or difficult and you still want to be with that person. It's so easy when stuff's difficult to be like "oh god, I can't be bothered with this." I'm moving on. It's something special if you like that person just as much through the hard times too.