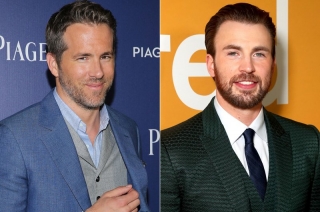 Супергеройские фильмы давно стали частью мировой культуры. Кроме яростных и разрушительных сражений в этих лентах также показывается и другая сторона героизма: помощь ближним. Экранные герои Райан Рейнольдс (Дэдпул) и Крис Эванс (Капитан Америка) показали миру именно свою более светлую сторону, вызвавшись помочь умирающему фанату супергероики.
Шэннон Бим, репортер Fox News, бросила призыв в твиттере: «Нужна помощь твиттерверса – пытаемся помочь умирающему мальчику. Скорее всего, у него осталось пара дней, и все, чего он хочет – это увидеть кого-нибудь из Мстителей вживую. Если у вас есть связи со звездами, дайте мне знать. Если нет, то не могли бы вы помочь ретвитом? Заранее спасибо!»
Need your help Twitterverse - trying to help a young boy who is dying. He probably has just days and all he want is a greeting from one of the Avengers. If you have a celeb connection, please let me know. Otherwise, could you help out with a RT? Thank you in advance! — Shannon Bream (@ShannonBream) 25 марта 2018 г.
Спустя всего пару часов Эванс ответил, что с радостью исполнит просьбу, а за ним присоединился и Рейнольдс, добавив, что Дедпул лишь «запасной Мститель», но все еще «рад был бы помочь». Позже к ним присоединился и Пол Беттани, исполнитель роли Вижена.
Happy to! DM me — Chris Evans (@ChrisEvans) 26 марта 2018 г.
I'm more of a "Reserve Avenger". But happy to help. DM me. — Ryan Reynolds (@VancityReynolds) 26 марта 2018 г.
I'm the purple one. DM me. — Paul Bettany (@Paul_Bettany) 26 марта 2018 г.
Смотрите THR в Instagram