Первое, что беспокоило пользователей — внезапное выключение телефона или перезагрузка. Пользователи прозвали этот баг «white screen of death». Теперь он устранен, сообщила компания в презентации.
Изменился дизайн кнопок для ответа на звонок — теперь есть отдельная круглая кнопка, чтобы ответить или отменить звонок. Появилась возможность делать HDR-фото, которая позволяет делать фотографии светлее, если съемка проходит в темном месте. Новая iOS 7.1 теперь будет работать с операционной системой CarPlay, что устанавливается в автомобилях. Правда, сейчас эта ОС не установлена ни на одном автомобиле, но уже в течение года появится в Ferrari, Mercedes Benz, Volvo, Honda and Hyundai.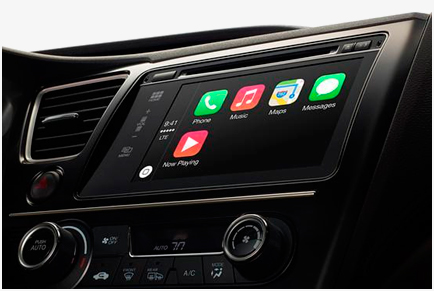 Если вы хотите подсказать нам новость, воспользуйтесь специальной формой или отправьте намек на почту редактору ab@cossa.ru (а вот пресс-релизы в этот раздел отправлять не нужно). Если вы стесняетесь, можете прислать новость анонимно.