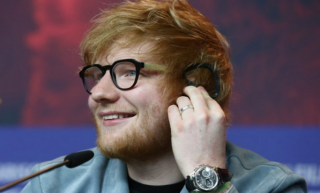 Один из главных поп-певцов планеты намерен продолжить свою кинокарьеру. Эд Ширан ведёт переговоры о съёмках в новой музыкальной комедии режиссёра Дэнни Бойла. Сценарий для проекта студий The Working Title и Universal Pictures уже написал режиссёр и сценарист фильма «Любовь случается» Ричард Кёртис.
Для Ширана это не первый заход на экраны. Ранее автор хитов Shape of You и Perfect появлялся в «Игре престолов», «Бриджит Джонс 3» и «Палаче». 
Детали сюжета пока держатся в секрете, однако известно, что фильм расскажет о музыкальной жизни в 60-х и 70-х годах прошлого века. Скорее всего, помимо главной роли, Ширан также выступит в качестве композитора фильма.
Ранее к касту фильма также присоединились Лили Джеймс («Малыш на драйве») и Химеш Патель («Материнство»).
Продюсерами проекта выступят Тим Беван и Эрик Феллнер.
Читайте THR в VK