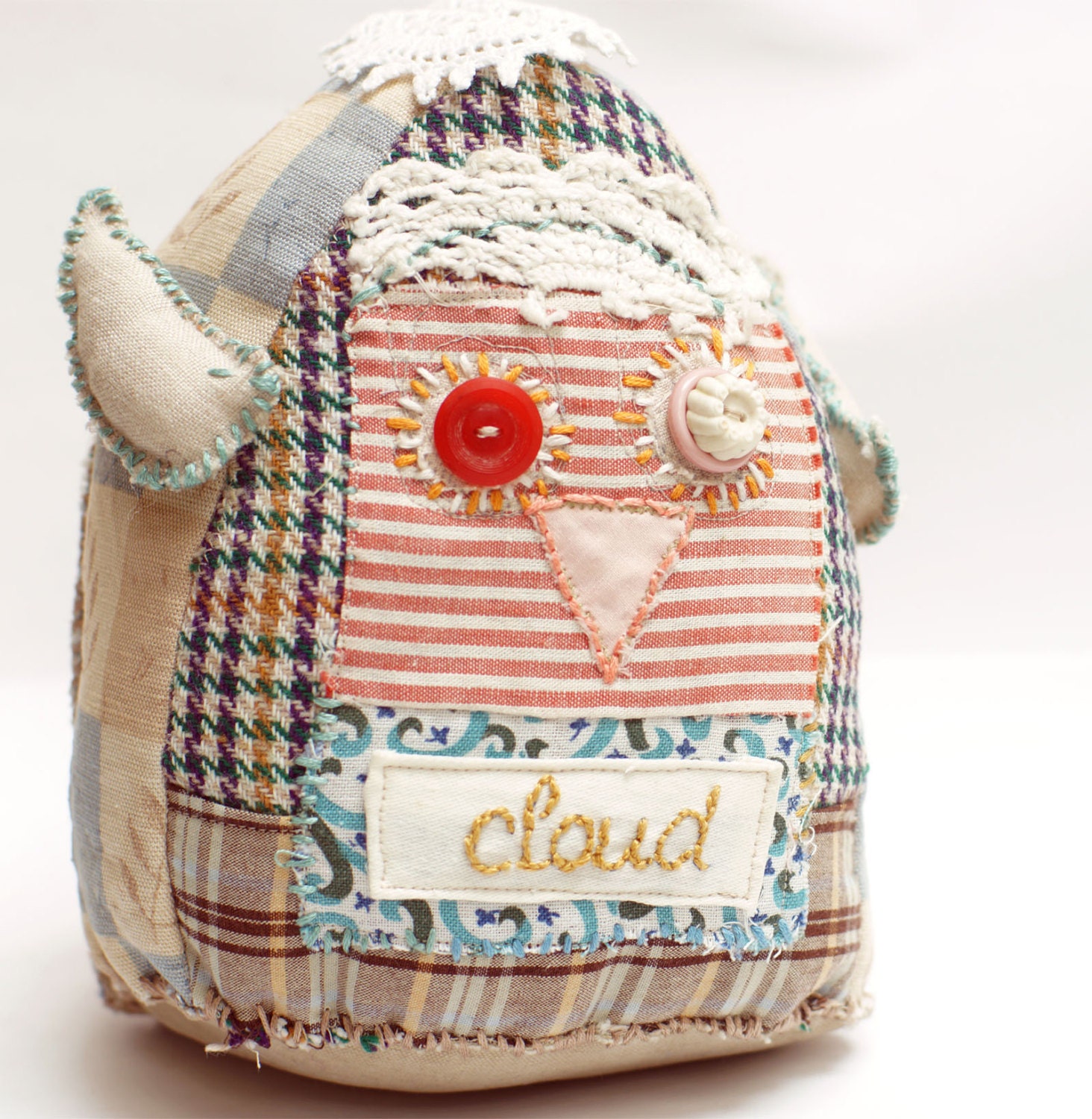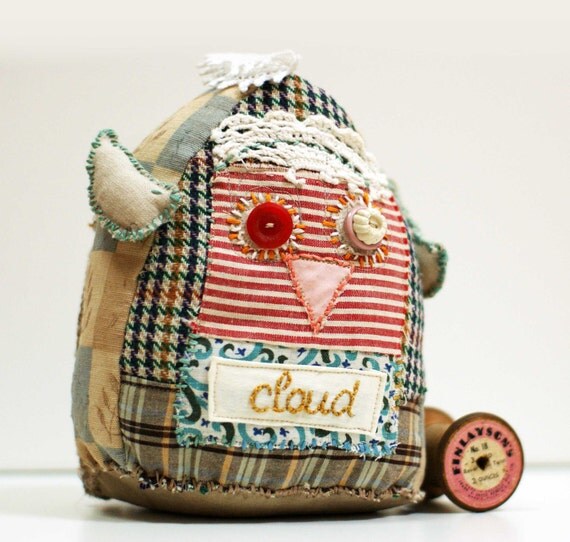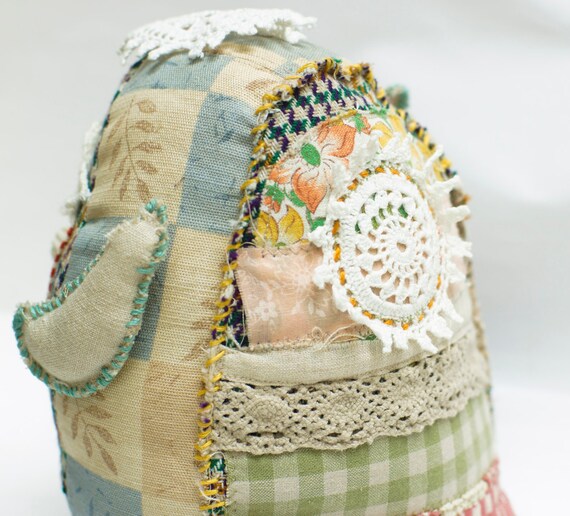 Price: 55.00 USD
Materials: vintage fabric, feedsack, vintage buttons, embroidery thread polyfil
Cloud has a vintage doily for a top knot,
little blue stitched wings and pieces of vintage feedsack on her body.

I'm not sure what she wants yet.

I love the era of the thirties and forties and try to source material that reflects a time
when things were more honest,
and people kept every single thing.


Like all my softies, she has vintage buttons for eyes and is hand and machine stitched.

She perches 7 inches tall, by 5 1/2 inches wide and is 2 1/2 inches fat, but don't remind her.


POSTAGE: Tracking parcels sent from Australia internationally is not as cheap or easy in as it is other places. The cheapest pack and track rate is an extra $22.00. Please add a note to let me know you would like this service, otherwise it will be sent regular post.

I always keep proof of postage, however once it leaves my tender little hands it is out of my control.