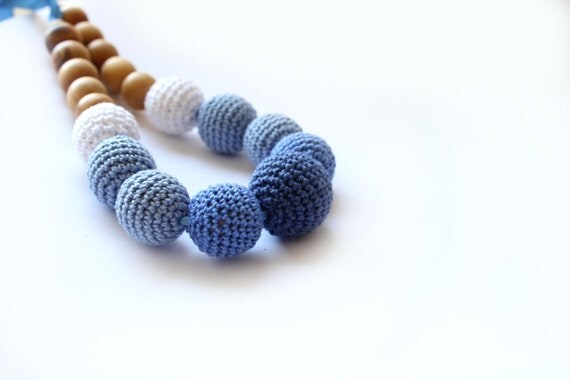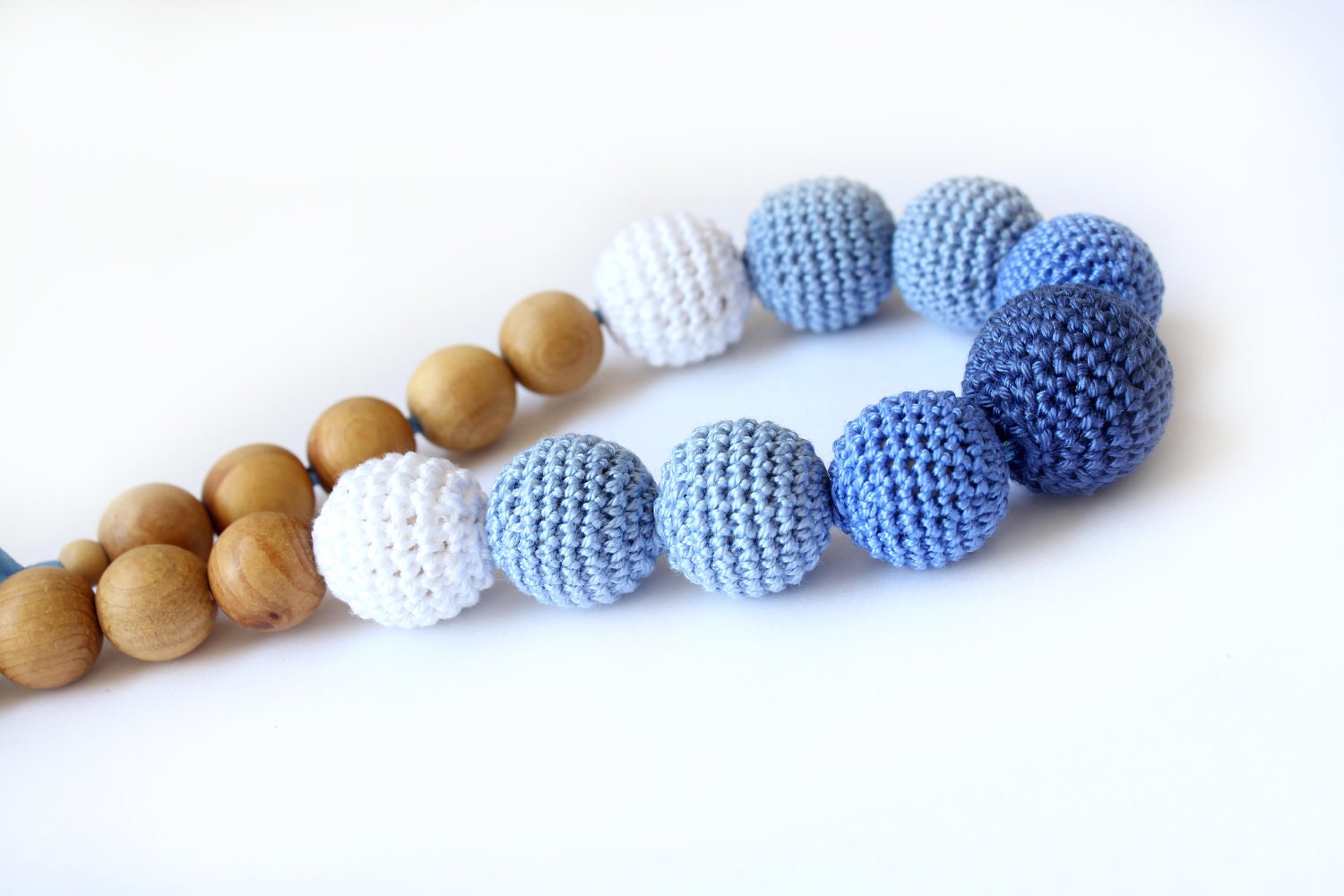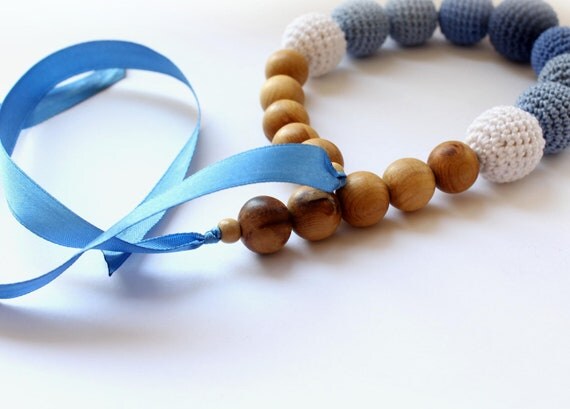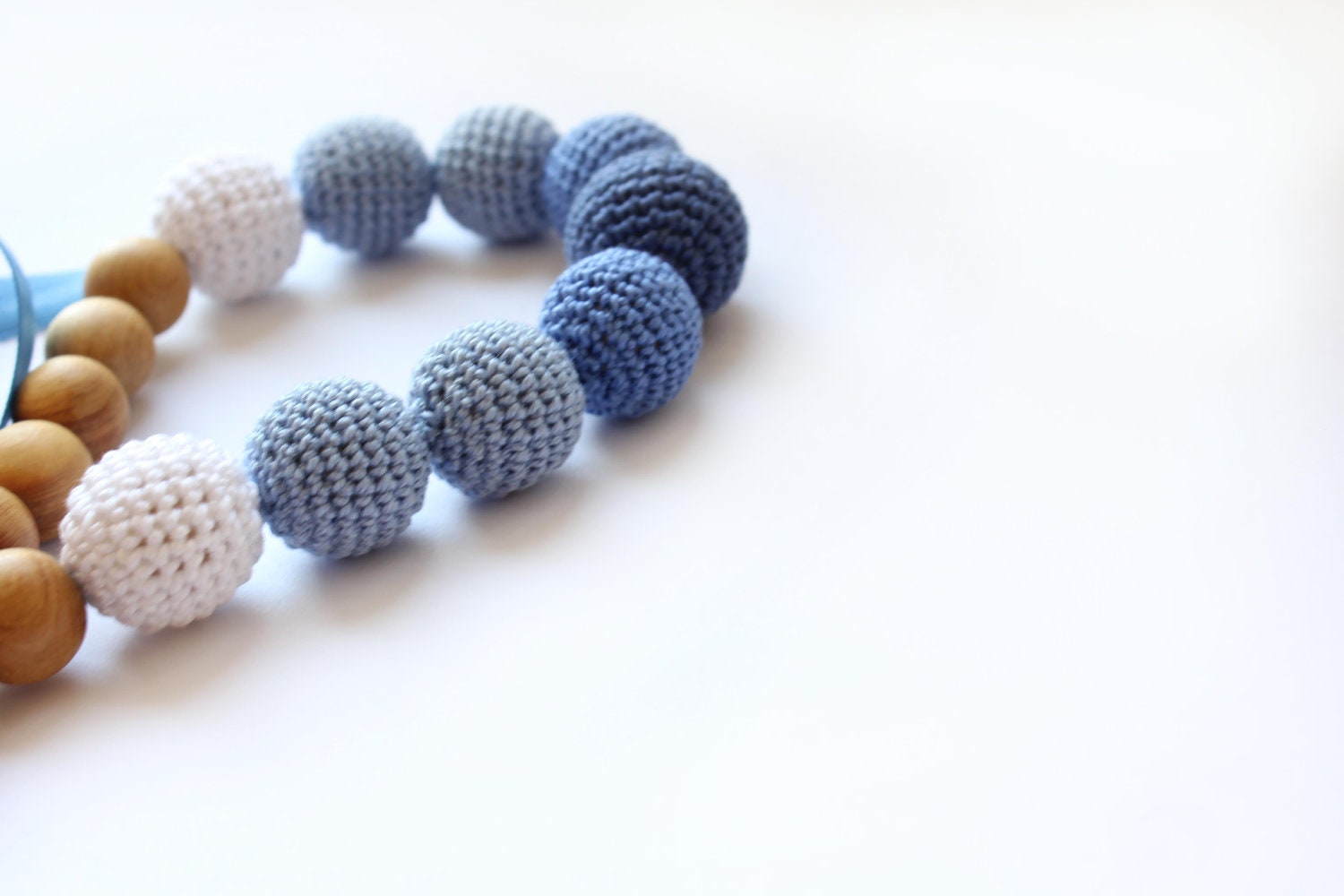 Price: 23.00 USD
Materials: cotton, wooden beads
Beautiful necklace is made from 100% cotton, wooden beads and love :)
I know that this beatiful necklace will be a perfect present for baby & mums and any girl.
Nursing necklace helps to catch your baby's attention and stimulate him or her to look and explore. Different textures help to evolve your child's fine motor skills and bright colors stimulate the development of visual images. This nursing necklace should be used as a teething toy.

Crocheted beads measure ~ 20 mm (0.78") and18mm(0.71")
Adjustable length. You can wear it as you like — long and short.
Colour: white,blue, shades of blue.
All natural and well fixed for the safety of your baby!
Hand wash with mild soap.

Thank you for visiting!