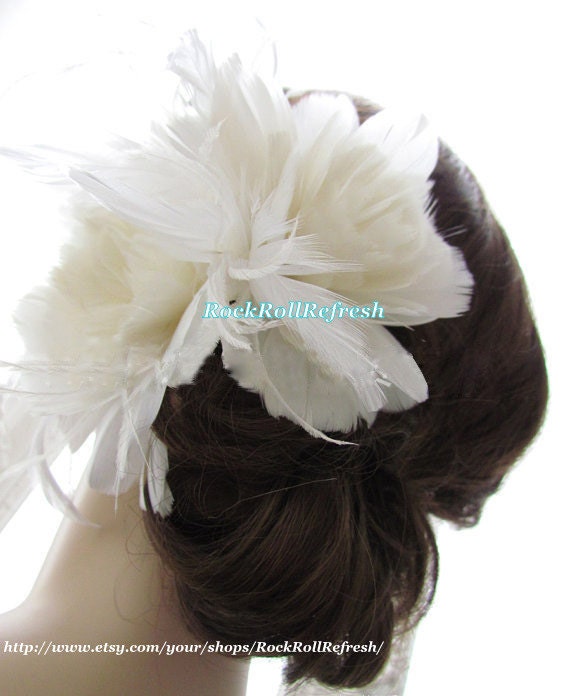 Price: -
Materials: White Feather
The feather item is a gorgeous bridal fascinator - super glamorous! It's an exquisite handcraft works. The feather above is super natural, haven't be processed by any means. It feels really soft and comfortable.
Feathers are in two different sizes,and they're irregular sticky together, stylish as well as characteristic! Well, there's a clip attached to back for secure!
Measures approximately 6cm by 10cm.
Due to the nature of handmade items, each one will be slightly different and unique to you!