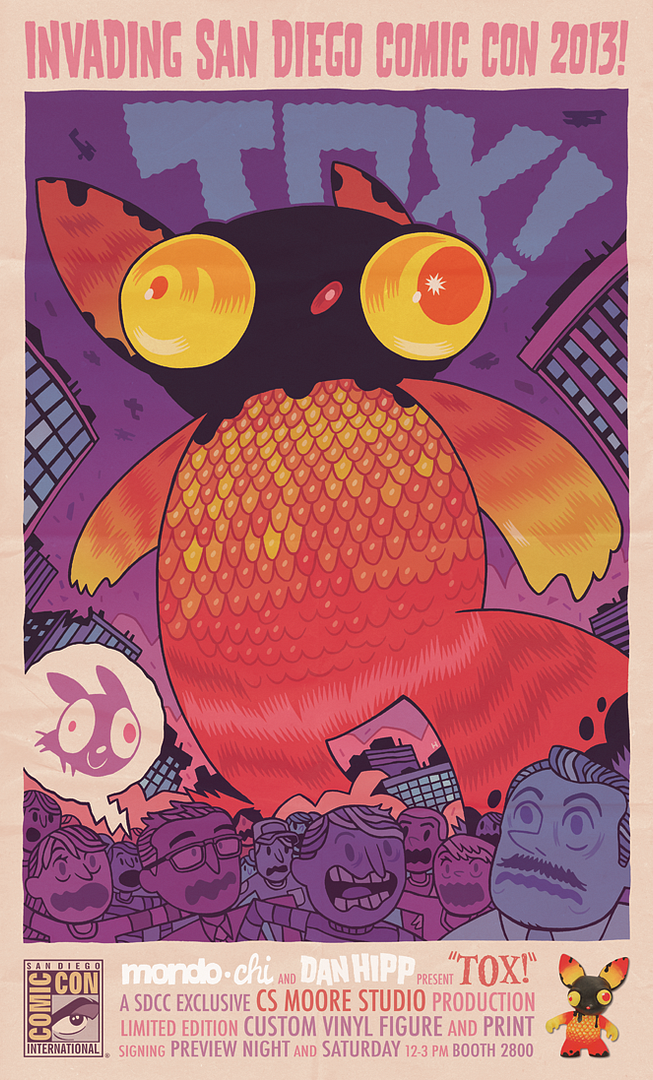 My first vinyl figure
debuts as a Comic-Con exclusive this week, and comes with a collector's box and signed print. You can
order one for $25
at
The CS Moore Studio
website, or pick one up at booth
#2800
during SDCC. I will be signing at the booth on Wednesday 6pm-9pm, and Saturday Noon-3pm. Hope to see you there!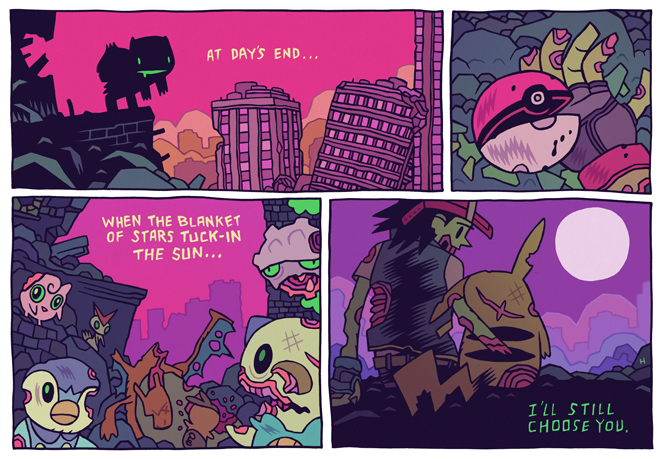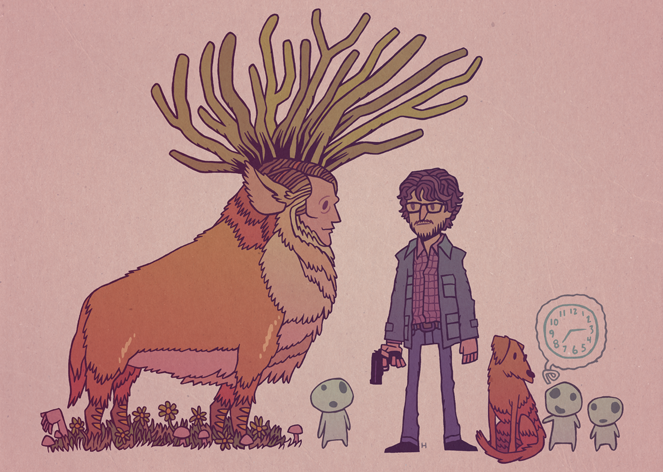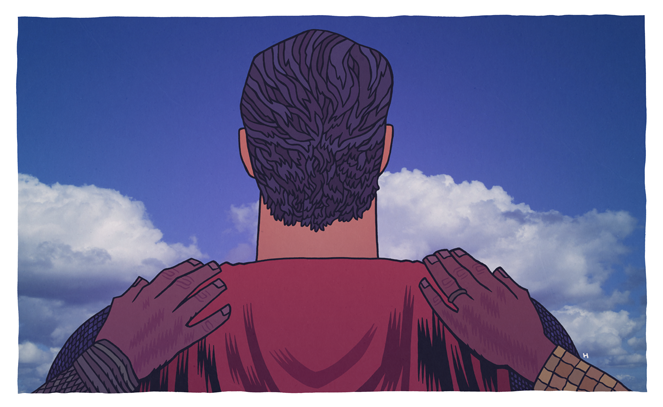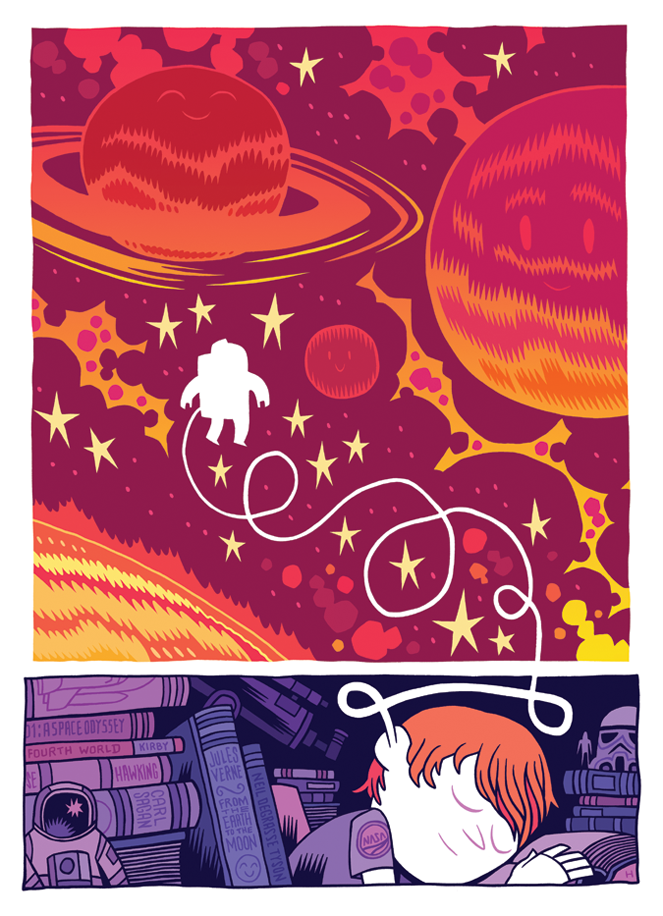 My piece for
SPACE! The Gallery Show
, curated by the outstanding
Mike Mitchell
, opening this weekend at
Gallery 1988: WEST
.  EDIT: The remaining prints are
now available online here.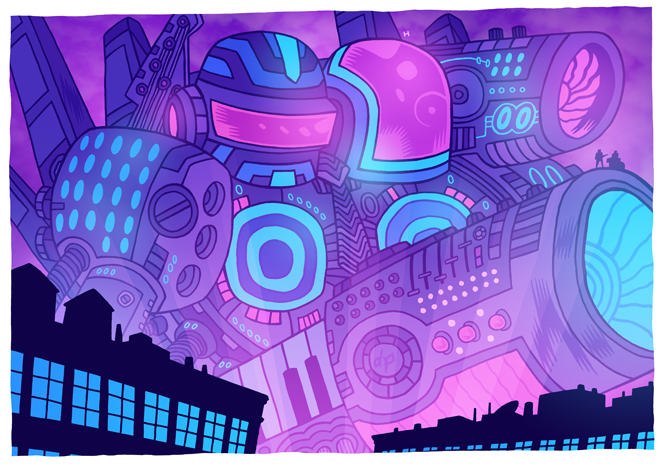 And I have a few
illustrations in REAL SIMPLE
this month...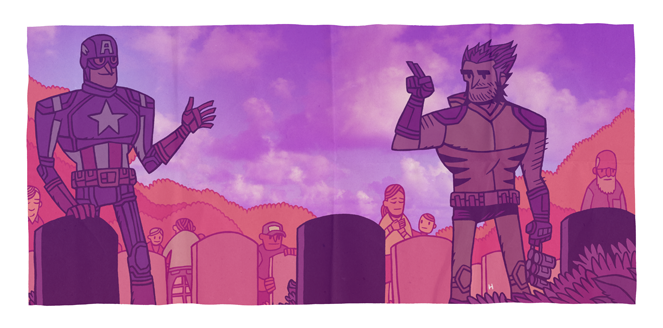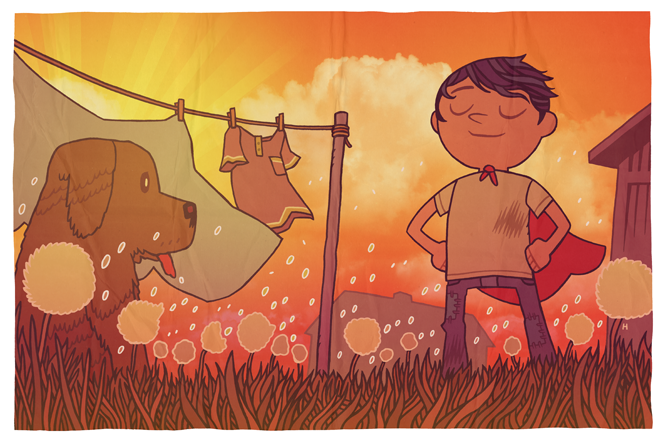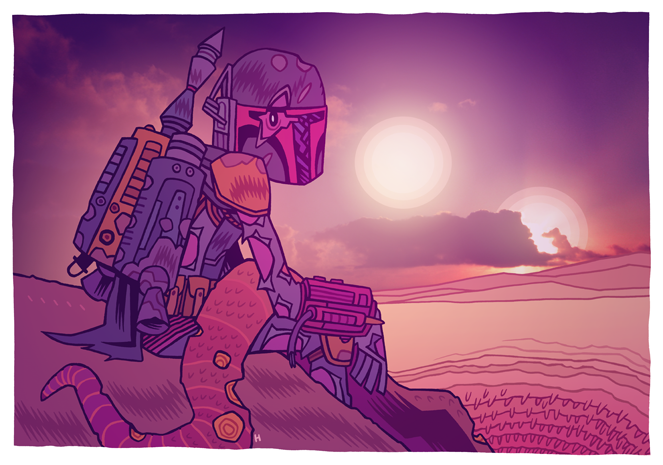 ...and the show I've been working on for the last year
(TEEN TITANS GO!)
has been airing on 
Cartoon Network.
 And my
"Zombie Survivalist" Threadless Tee has been reprinted.
 And I still love you.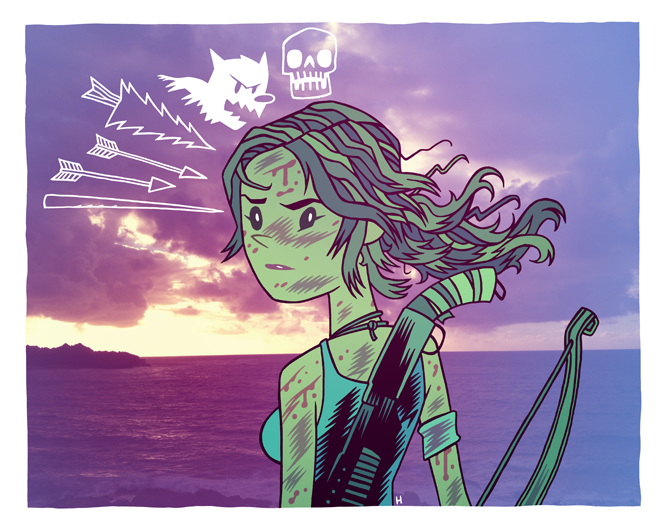 Poorly
animated here.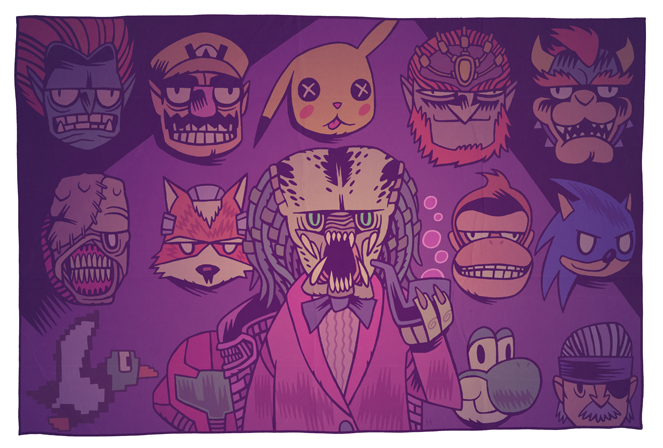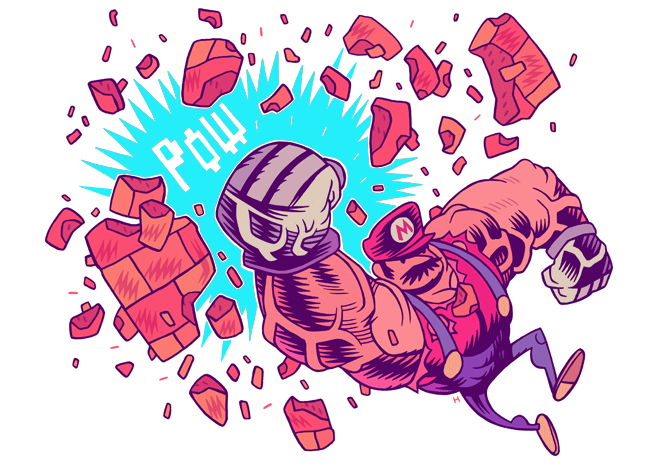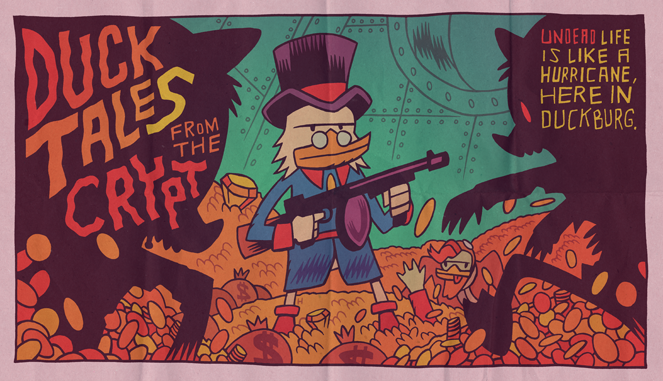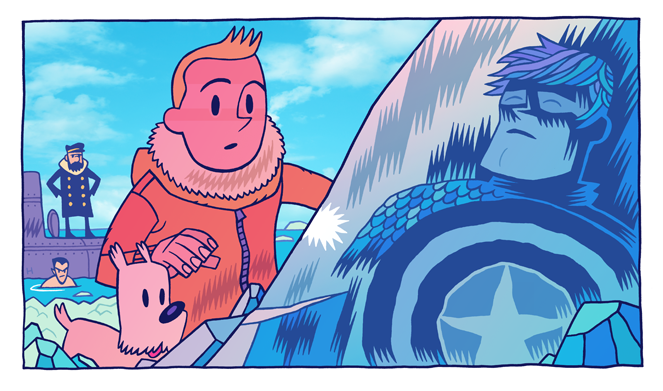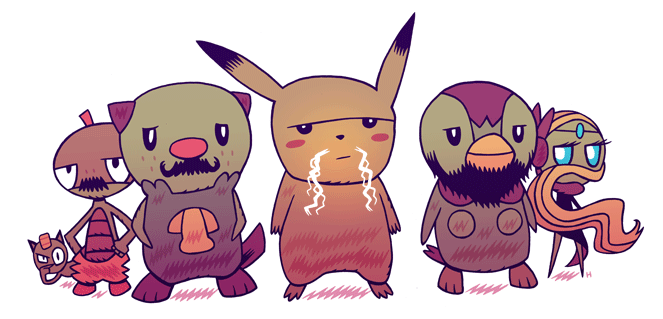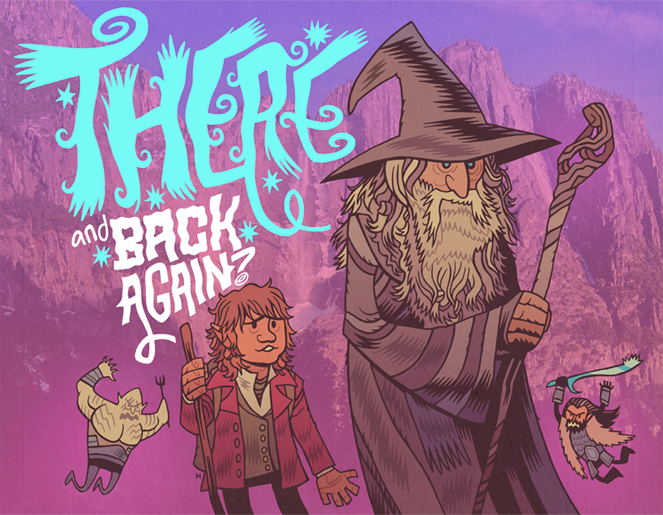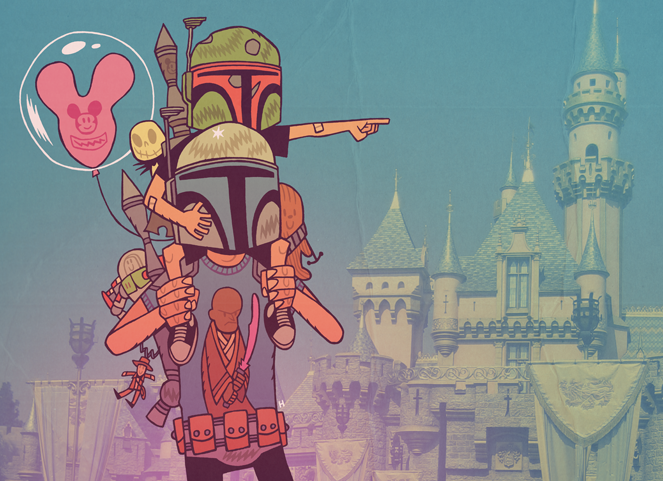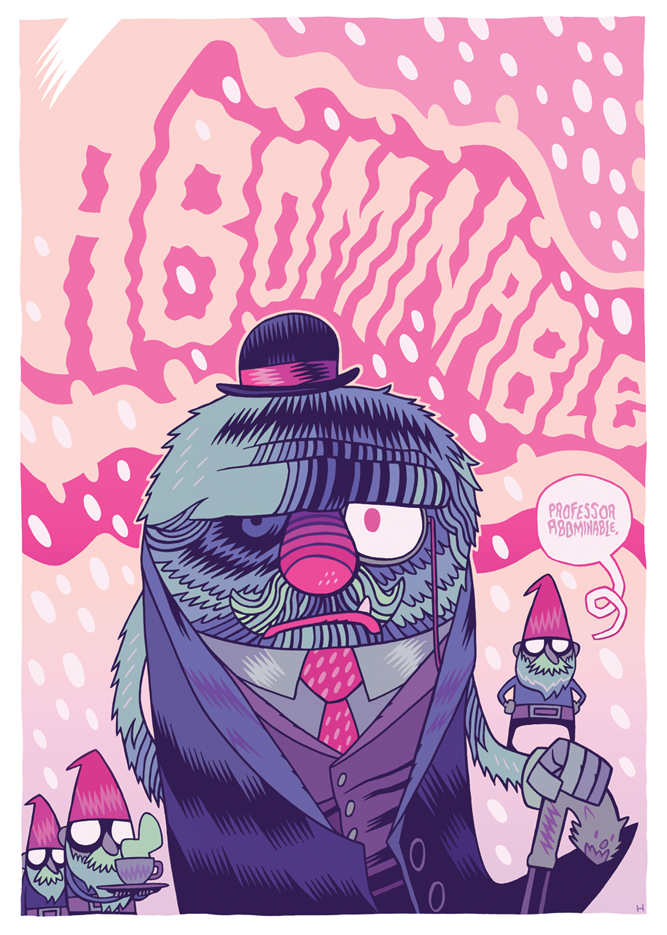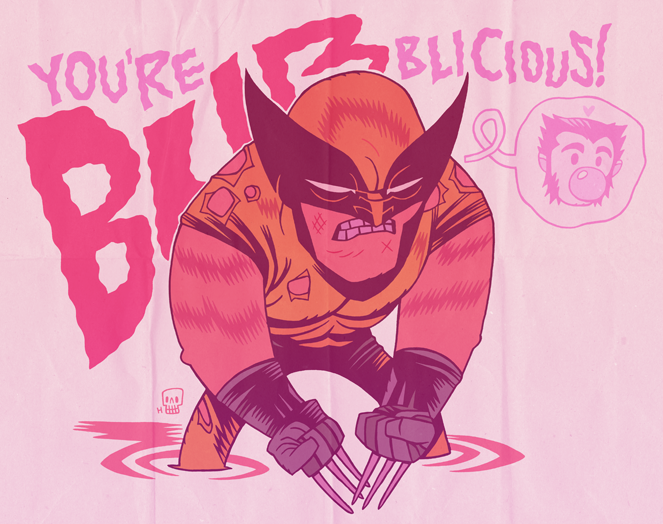 Birthday card for the toughest Logan I know (in real-life).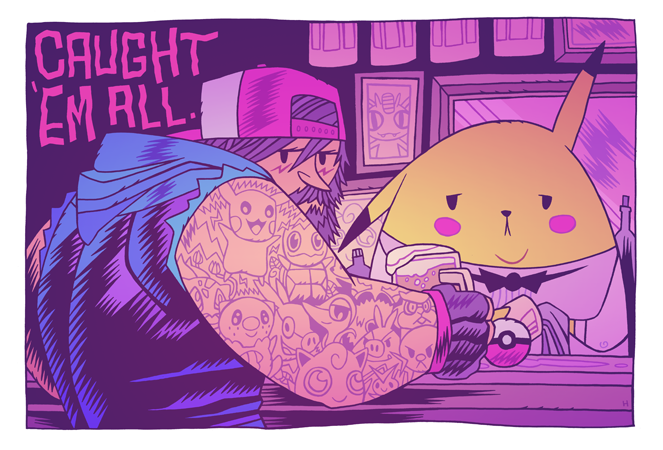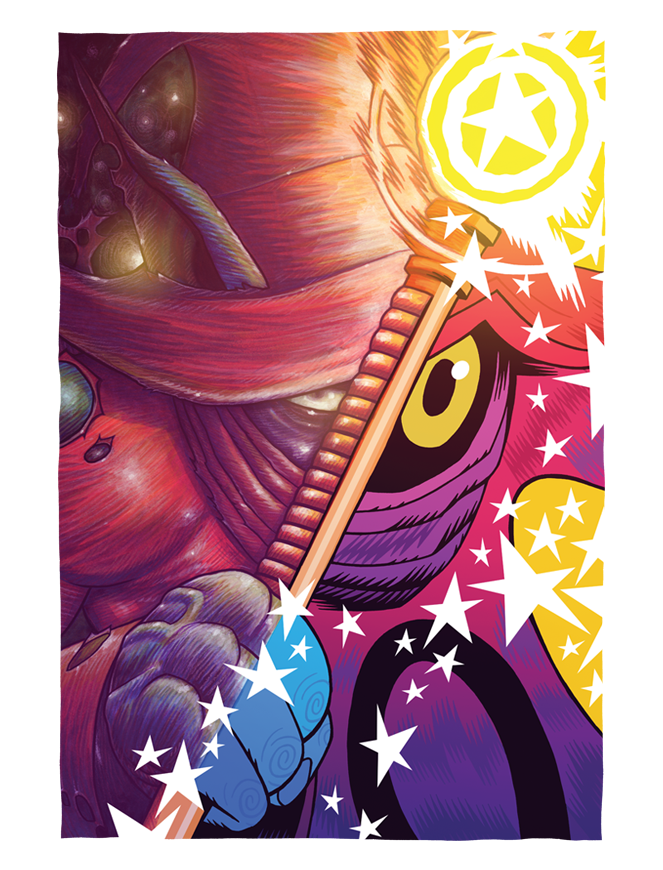 Cover by me
, for
DC/Mattel.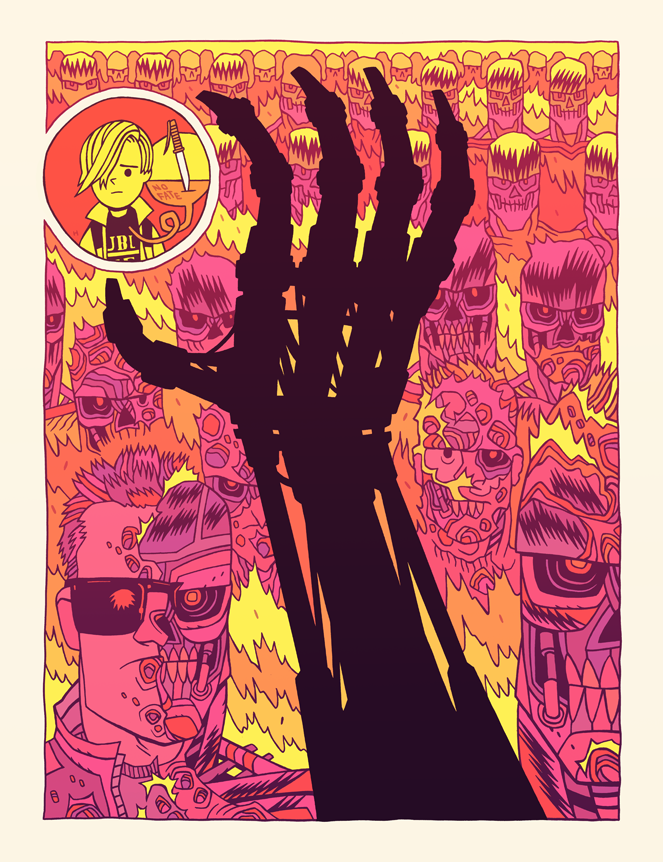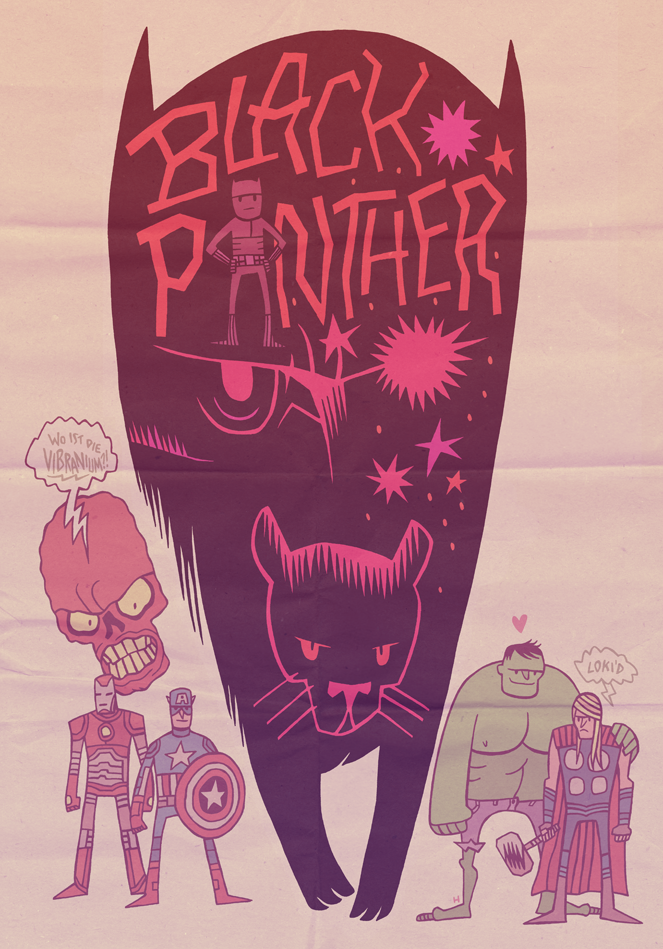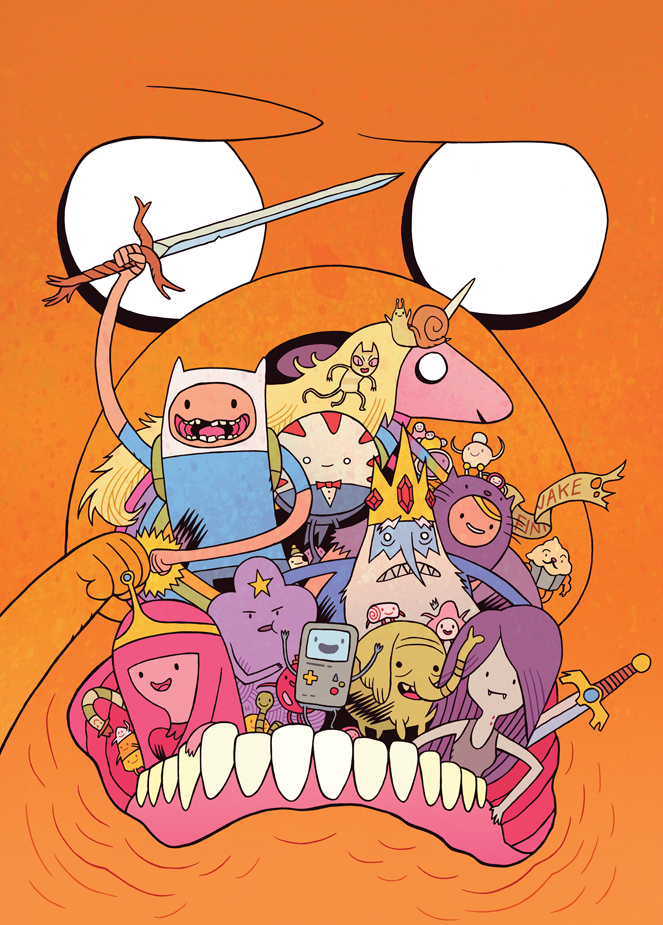 Variant cover by me.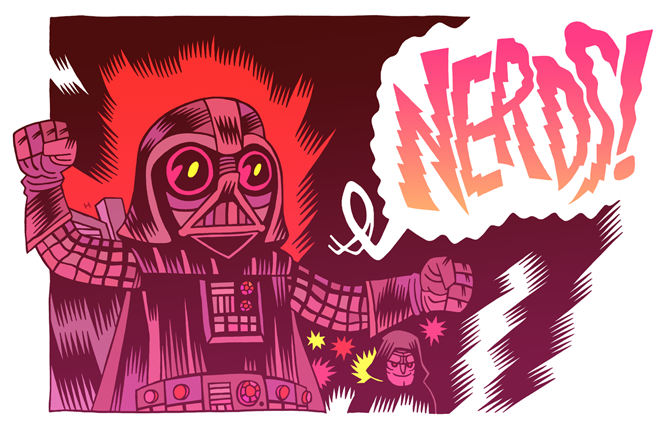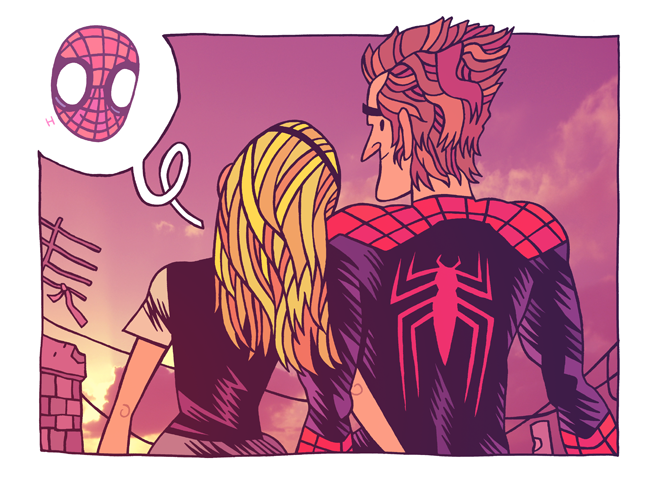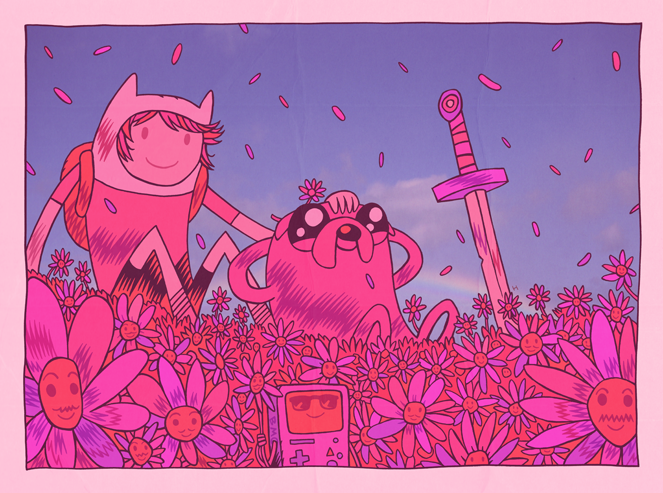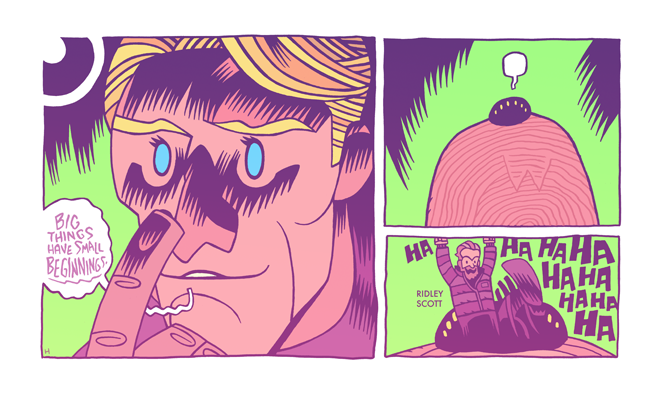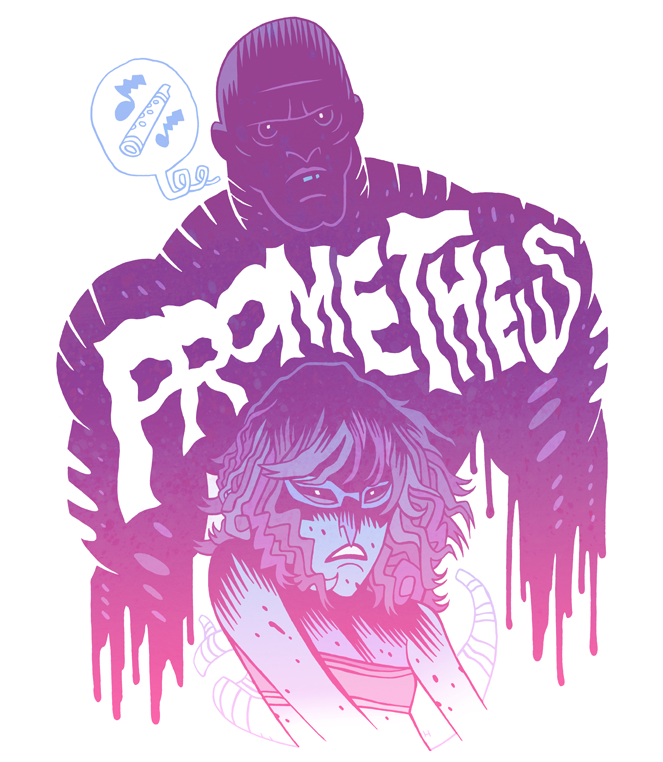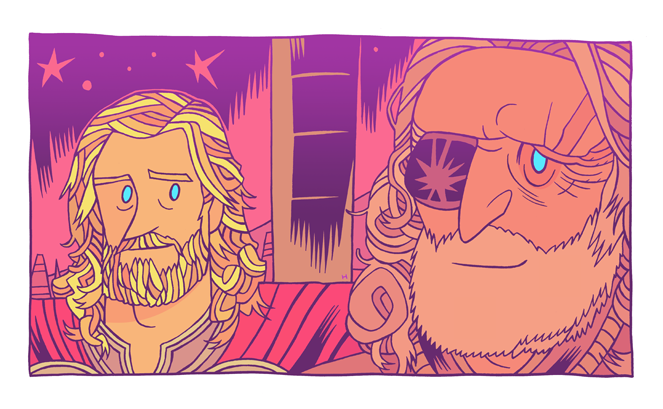 Happy Father's Day...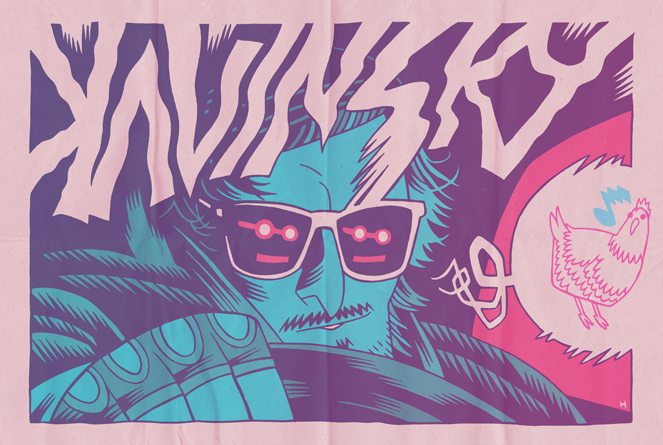 Kavinsky made one of my favorite songs ever (
"Nightcall"
). He asked me for a picture of him with his car.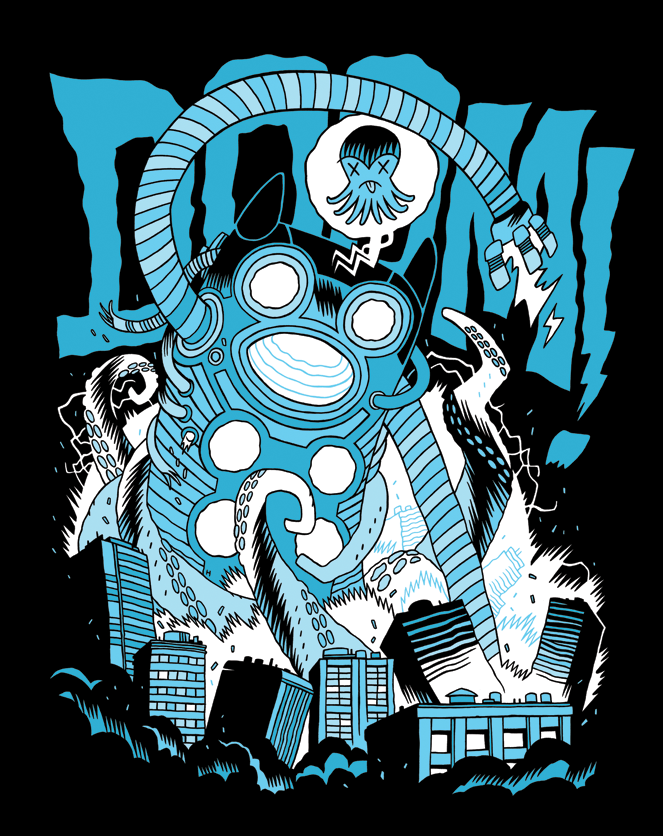 I designed a T-shirt for
Awesome-robo.com
, and so did a few other excellent artists. Buy them
HERE!