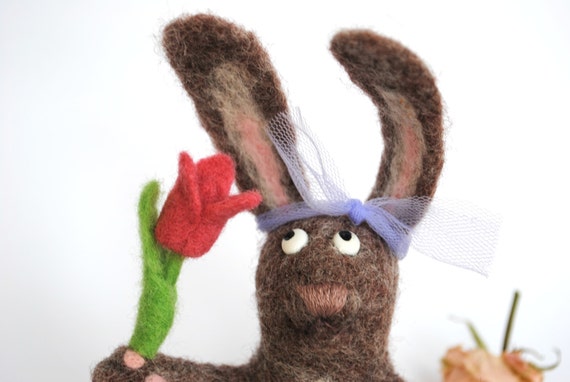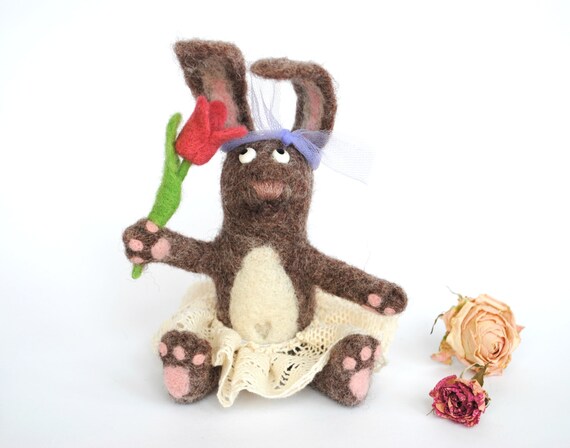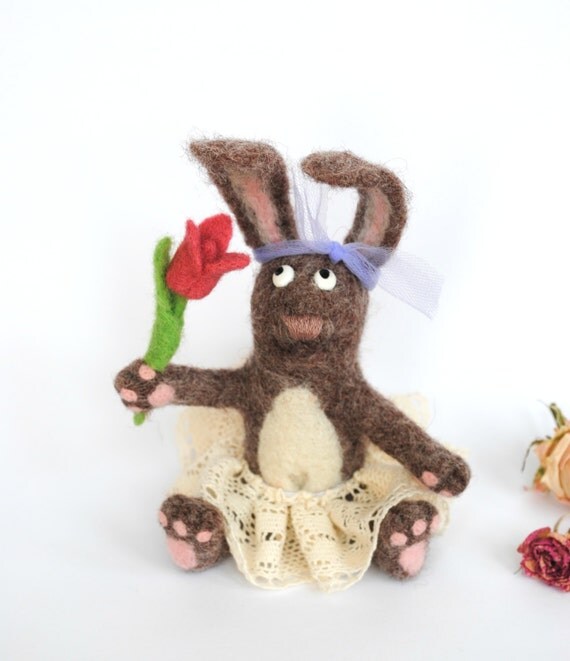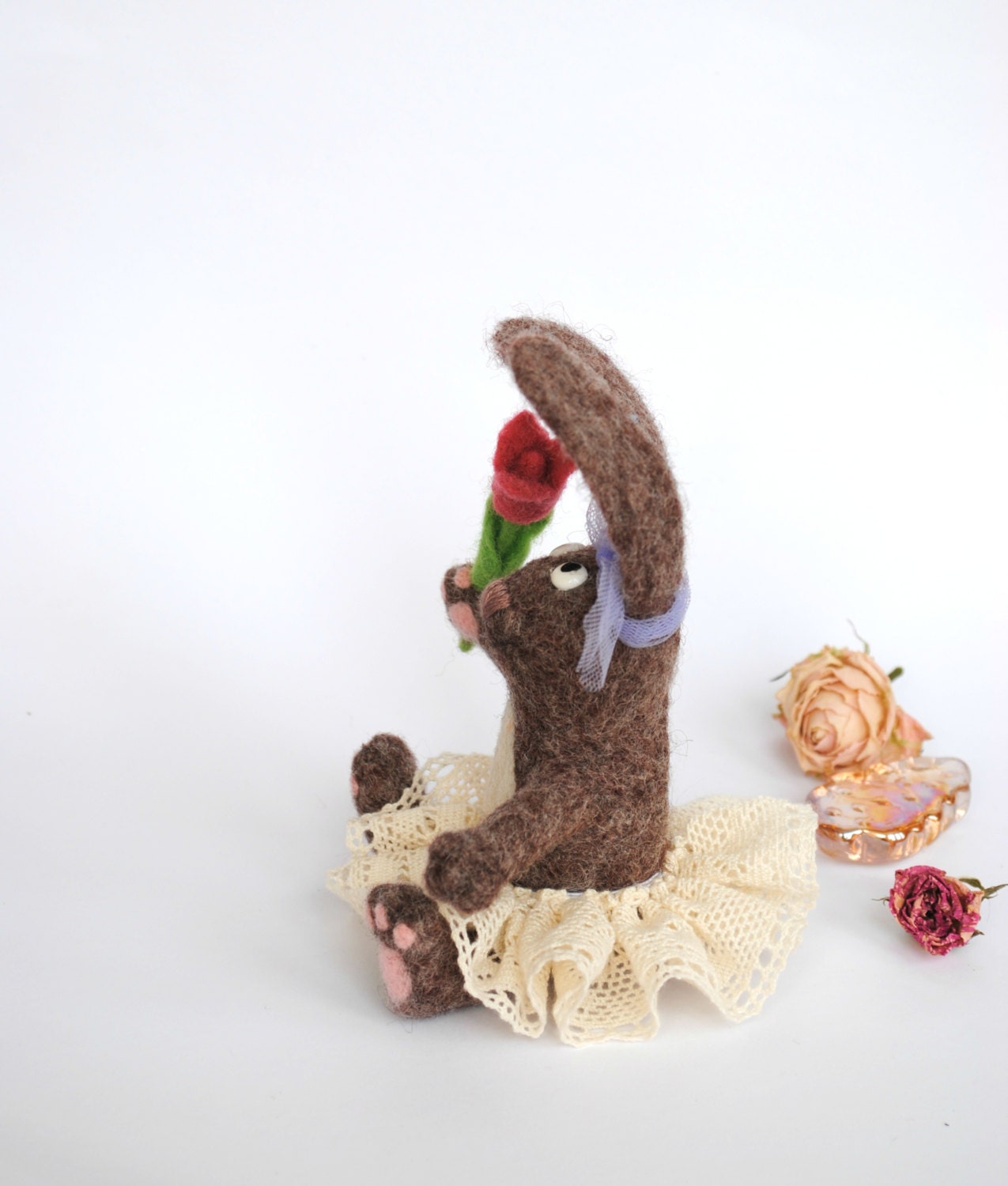 Price: 30.00 USD
Materials: wool, polymer clay
Bunny (rabbit) girl is needle felted from fine сhocolate-purple carded wool.
No wire armature . Eyes is made from polymer clay.

This bunny is just 4 inches long (10 cm) with ears.

Spring flower is made of wool, the stem is reinforced with wire.

The Bunny (rabbit) girl is a collectors item
and also can be a wonderful toy for your child.